I can't wait to meet you! Schedule your discovery session with me now.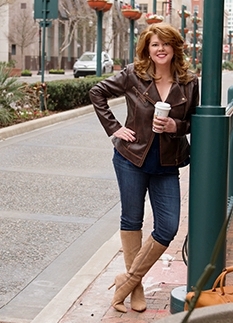 "I have worked with Davina Frederick as my Business Growth and Marketing Strategy Advisor for more than nine months. In that time, I've experienced tremendous growth in my business, including the following: added another attorney; revenues increased exponentially; complete rebranding of my website and marketing materials; improved website SEO; and attracted better quality clients. These successes are due almost entirely to the personal and professional growth I've achieved under Davina's guidance. I consider her services the best investment I've made in my law firm and career."
"As a new business owner and new mother, I started working with Davina at a time in my life when my needs were tall, but my resources were slim. She immediately helped me to streamline my goals and devise a realistic plan to achieve them. Her approach was always unique and effective. I value her insight and trust her advice implicitly. Working with Davina has been the best business decision I've made to date."
The Law Office of Tara Brown
"What Davina brings to the table is invaluable. I went from a solo practitioner working part-time in my practice to working full time in my business, with a full-time staff person, and an intern. Feeling like Oprah but instead of cars I am handing out paychecks – my paralegal gets a paycheck, I get a paycheck, the intern gets some perks as well!!!
"The mindset work, process work, growth work, sales work are all things that I would not have undertaken with that level of intensity, and as a solo there would have been no accountability, nor would I have been able to realize such immediate results. I recommend Davina to any lawyer who is looking to grow their practice and work smarter not harder."
Are you ready to transform from a struggling solo to the CEO of a high-impact, high-revenue-generating law firm that serves as the foundation of your wealth and funds a lifestyle you love? Grab a copy of my Solo-to-CEO Manifesto and you'll also get my free year-long training, delivered to you each week, one lesson at a time, right to your inbox.
Copyright © 2018 Webinaria